Check-up and Cleans In Noosa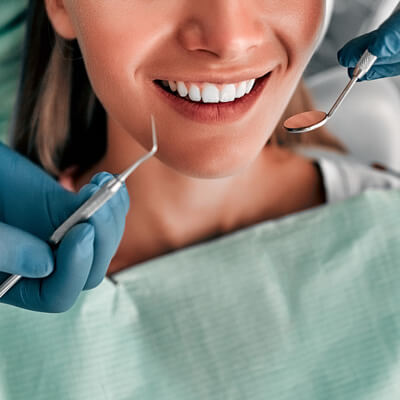 As a family-orientated practice, we make it a mission to provide gentle, prevention-based care to people of all ages. It starts with regular scales and cleans with our oral health therapist, booked about every six months for our healthy patients and every 3-4 months for individuals with a history of gum disease.
NEW PATIENTS »

Your Check and Clean
During your appointment, we'll thoroughly examine your teeth and gums for signs of disease, discussing any specific concerns or questions that you have. Next, we'll clean your teeth to remove buildup that accumulated since the last visit, and polish off any surface stains. We'll also:
Perform an oral cancer screening
Evaluate your bone and gums for signs
of periodontal disease
Assess the function of your TMJ
Screen for orthodontic concerns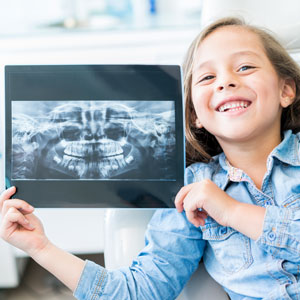 Diagnostic X-rays
Digital X-rays allow you to see areas of your oral anatomy that aren't visible during an exam. For instance, signs of bone loss or cavities between teeth are usually spotted on an X-ray before we can see them clinically. In children, we use X-rays to ensure their adult teeth are erupting properly and developing on target.
X-rays also allow accurate treatment planning regarding dental implant placement, orthodontic procedures, etc. Most people need X-rays about once per year, with a full mouth series every 3-5 years or so.
Gum Disease Treatment
Periodontal disease is a serious oral health concern, as it is the biggest contributing factor in adult tooth loss. Diagnosing it early helps preserve your healthy teeth and limit the costlier treatments down the road.
Gum disease treatments start with deep scale and clean visits to remove the infectious bacteria inside your mouth. We'll also discuss oral hygiene strategies to clean hard-to-reach areas, as well as adjunctive therapies that may be needed.
Let us know if you're experiencing any of these common gum disease symptoms:
Receding gums
Heavy tartar buildup
A bad taste in your mouth
Tooth mobility
Your Child's First Checkup
As a family practice, we see patients of all ages. Knowing you and your children makes it easier to care for your primary goals in the most affordable manner possible. We recommend scheduling a checkup for your child when their first tooth starts to come in (or no later than their first birthday).
* Any surgical or invasive procedure carries risks. Before proceeding, you should seek a second opinion from an appropriately qualified health practitioner.

Check-up and Cleans Noosa Heads, Noosa Junction, Noosaville, QLD | (07) 5455 3577