About Morton Dental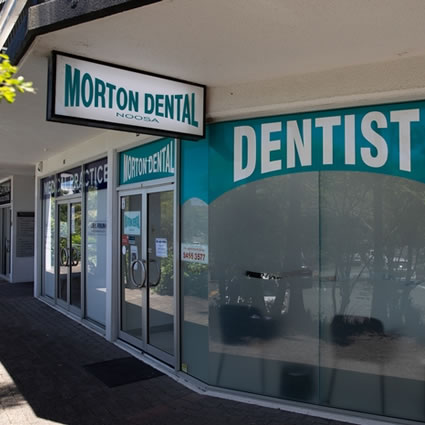 Our family dentists are proficient in caring for local and Noosa Heads, Noosa Junction, Noosaville patients of all ages. As comprehensive oral health providers, we love what we do. We deliver affordable, quality dentistry in one convenient location. In our friendly and relaxed practice, we have everything your smile (and budget) needs!MEET THE DOCTOR »

Your One-Stop Dentist's Office
Everyone's dental needs are unique. Whether you need to treat a few cavities, have a toothache, or want a denture, we offer quality care you can afford. Everything is in-house, making it easy for you to access the care you need.
Same-day dental emergency care is available. If we need to start treatment straightaway, ask about our flexible financing options. We want to get you out of pain as quickly as possible. Our customised care plans are tailored to each individual's concern.
Making Dentistry Affordable
Being state-of-the-art doesn't mean we're expensive. We deliver high-quality services tailored to your financial needs. Whatever care you require, our in-network providers are here to help. Our team will process your insurance claim on-site and offer additional financing options if there's a gap.
A Trustworthy Dental Care Team
Your family wants a dentist who puts your interests first. We use efficient and proven strategies to help you keep your teeth healthy for life. Our experienced family dentists work with patients of all ages and backgrounds. Whatever you need to get the smile you deserve, we can help you get there.
Choose from various in-house services and treatments. Options include dentures, crowns and bridges, scale and cleans, Invisalign aligners, and more. As we discuss each selection with you, you can select the one(s) most appropriate for your lifestyle.
About Our Family Dentists
Our experienced dentist delivers outstanding care that's also reasonable. Not being able to afford the dental treatment you need can worsen your oral health condition in the future.
Enjoy fewer treatments in the future thanks to budget-friendly and minimally invasive services.
* Any surgical or invasive procedure carries risks. Before proceeding, you should seek a second opinion from an appropriately qualified health practitioner.

About Morton Dental | (07) 5455 3577