Teeth Whitening In Noosa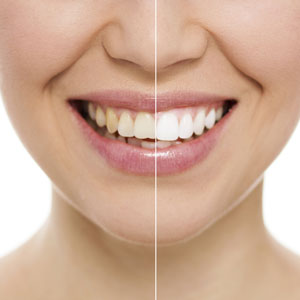 Brightening the colour of your smile is a great way to enhance its appearance or jump-start your way to a makeover. Whether you just want to help your teeth look their best or need an affordable cosmetic service, professional whitening is an excellent choice.
Our practice provides two types of professional teeth whitening services. The one you choose depends on your timeline, preferences and budget.
NEW PATIENTS »

Short on time? A same-day whitening session can get your smile several shades brighter in just one trip to our office. About an hour and a half is all it takes! We'll apply the whitening gel directly to each tooth and accelerate the stain-release process using a special activator that lifts deep discolouration.
Professionally whiten your smile in the convenience of your home. We'll take impressions of your teeth to create a form-fitting customised tray. Fill each tooth reservoir with a drop of our concentrated bleaching gel, and wear your trays for about an hour a day. In just 10-14 days, you'll see the full results. Keep your bleaching system to touch up after each of your scale and cleans!
Maintaining Your Results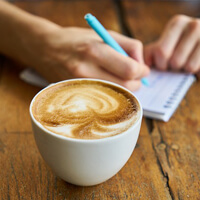 We recommend limiting dark liquids, especially right after a bleaching session when your teeth are more porous. If you have an at-home kit, we suggest touching up for 3-4 sessions after each checkup.
Causes of Tooth Stain
Naturally dark enamel
Certain types of medications (such as tetracycline)
Smoking
Tea, coffee, red wine and other dark liquids
Environmental factors
Professional vs Over-the-Counter Products
Store-bought teeth whitening kits can remove a limited amount of tooth stain. However, they don't have as strong or concentrated ingredients as what's available from a private dental practice. Additionally, the "one size fits most" application procedure can leave irregular whitening patterns and patchy dark spots where the gel doesn't touch your teeth.
The slightly higher investment in a professional smile brightening procedure will pay for itself when you don't have to keep buying a new kit over the counter every six months.
Determining If You're a Candidate
Before any type of whitening procedure, we'll need to make sure your gums and teeth are healthy. Schedule a quick exam to make sure. If you have visible white or porcelain restorations in your smile zone, those will need to be changed out afterwards, since the material won't whiten alongside your teeth.
* Any surgical or invasive procedure carries risks. Before proceeding, you should seek a second opinion from an appropriately qualified health practitioner.

Teeth Whitening Noosa Heads, Noosa Junction, Noosaville, QLD | (07) 5455 3577