Custom Mouthguards in Noosa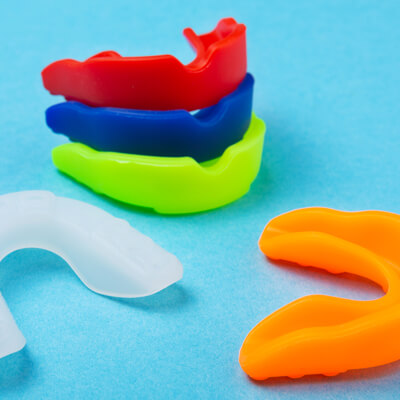 Most people know that they should wear a mouthguard while playing sports. But did you know that custom dental mouthguards offer superior protection compared to over-the-counter options? And, they're not just for contact sports—any sport where there is a risk of being hit in the face with a ball or piece of equipment may benefit.
The Australian Dental Association and Sports Medicine Australia recommend all sports clubs implement a "no mouthguard, no play" policy. Protecting your teeth has never been easier with custom dental appliances from our practice.
Protecting Your Smile and More
At Morton Dental, we're proud to offer superior protection for your teeth and face with our custom-made mouthguards. Not only are they more comfortable than chemist-bought designs, but they also provide better protection for your teeth and jaw against impact forces.
Designed to fit each individual's mouth and teeth, it ensures more comfort than a one-size-fits-all option. They also provide a better seal against the teeth, meaning less risk of concussion or being knocked unconscious.
Affordable Protection
At our practice, we are proud to support local sporting clubs and schools. We also offer competitive pricing and are happy to provide team discounts for local sporting clubs and schools. Whether for children, teens, or adults, this method of protection is suitable for any sporting activity where the risk of being hit by a ball or piece of equipment exists. Contact our practice for team pricing information.
We understand that protecting young teeth is especially important, so we work hard to keep costs affordable for all families. With superior protection, affordability, and quality together in one product, you can trust our mouthguards to provide the best protection for your teeth, jaw, and face.
Another Level
of Care
Contact us today to learn more about how we can help you protect your teeth!
* Any surgical or invasive procedure carries risks. Before proceeding, you should seek a second opinion from an appropriately qualified health practitioner.

Custom Mouthguards Noosa Heads, Noosa Junction, Noosaville QLD | (07) 5455 3577