Emergency Dental in Noosa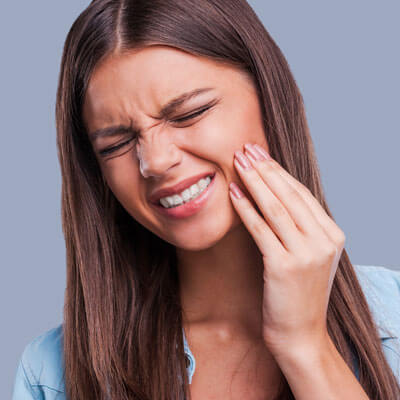 Experiencing a toothache can be painful and scary. Every day, our practice is prepared to meet your dental emergency with efficient, compassionate care. We want to get you out of pain as quickly as possible, whether you're someone we've seen for years or are new to our office.
Time Reserved Just for You
Each day, we block out specific amounts of time throughout our schedule to accommodate last-minute emergency patients. That way, we can see you in a timely manner. After all, dental emergencies always happen when you least expect them!
After we get you comfortable, we'll discuss what's needed to address your situation. In some cases, treatment can start the same day. In others, we may need to provide a temporary or interim restoration until you can return for a more comprehensive one.
CONTACT US »

Types of Dental Emergencies We Treat
Here are some of the most common reasons why you may need to make a same-day appointment at our practice:
Broken or chipped teeth
Abscessed tooth
Denture repairs
Crown or bridge falling off
Tooth pain or hypersensitivity
Gum infection and bleeding
If you're bleeding, use a clean cloth or gauze to apply mild pressure to your wound until it subsides. Heavy, uncontrolled bleeding or suspected broken jaw calls for immediate emergency medical care.
Broken or knocked-out teeth can be saved if we see you within the first hour or two. Locate your tooth fragment (if possible, set the whole tooth back into its socket) and store it in a sealed container. You'll want to keep it moisturised, so milk or contact solution should cover the entire tooth. Use tap water as a last resort, but be sure to add a pinch of salt. Bring your tooth to our office straightaway.
Put Your Family's Needs First
Seeing your child in pain or unable to go to school because of a toothache can be difficult for everyone. Our family-friendly practice offers comprehensive emergency care for people of all ages, including the youngest members of your household.
Affordable Emergency Care
Don't let the cost of emergency dental treatment prevent you from getting the care you need. Our practice offers affordable services and flexible payment options that fit your budget. We'll review all your options in advance, so that you won't be caught off guard by any surprise expenses.
* Any surgical or invasive procedure carries risks. Before proceeding, you should seek a second opinion from an appropriately qualified health practitioner.

Emergency Dental Noosa Heads, Noosa Junction, Noosaville, QLD | (07) 5455 3577