Children's Dentistry in Noosa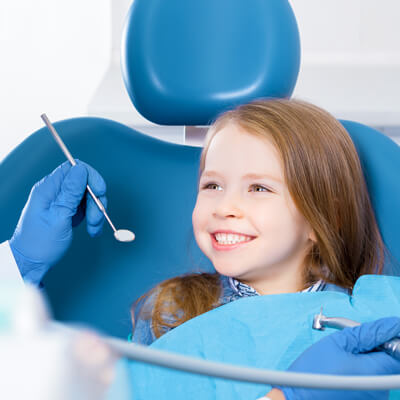 Ensuring your child has the best foundation for a lifelong, healthy smile is one of our priorities at Morton Dental. We offer a low-pressure environment where we take our time with each child, helping them feel comfortable. They can even enjoy watching their favourite show during their appointment.
The Child Dental Benefits Schedule (CDBS)
With the health of children's smiles something we're passionate about, we are happy to cover up to $1,052 over two calendar years for basic dental services under the Child Dental Benefits Schedule (CDBS). The services we cover include:
X-rays
Cleanings
Fissure sealings
The cap amount is indexed annually on 1 January, and the increase in cap amount only applies to a child or teen who received their first eligible service in that calendar year.
Understanding CDBS
We recognise navigating programs like the CDBS can be added work for parents, so we are happy to help each step of the way. To break it down further:
You can claim up to $1,052 for each eligible child over two consecutive calendar years. As we've noted, this begins 1 January in the year your child becomes eligible and receives their first dental service.
You can use the full amount of $1,052 in the first calendar year, but you will not have funding leftover for the second year in this scenario. If you don't use the full allotment in the first year, you can use it in the second year if your child is still eligible.
If you don't use the full amount within two calendar years, you aren't able to use the remaining funds. You must wait for a new two-year period to start. If there is funding left over after your child loses eligibility, you will not be able to access the funding in that situation as well.
Services not covered by Morton Dental under CDBS including orthodontic and cosmetic dental work, as well as dental services in a hospital.
We Can't Wait to Meet You and Your Family!
We are eager to welcome you and your family to our practice. Our practice can book parent and child appointments back-to-back to make dental care a breeze. Contact us today to see if your child is eligible for care and make that first step forward in giving them the best start to a healthy smile by booking an appointment.
CONTACT US »
* Any surgical or invasive procedure carries risks. Before proceeding, you should seek a second opinion from an appropriately qualified health practitioner.

Children's Dentistry Noosa Heads, Noosa Junction, Noosaville QLD | (07) 5455 3577